Concrete floors are extremely durable and long-lasting, but that doesn't mean they can't look good, too! With concrete floor paint ideas, you can add an entirely new dimension to your space, as well as protect it from staining and other damage that could otherwise ruin the look of your concrete floors.
Picking the best concrete floor paint ideas to transform your space can be tough, especially when you consider all of the factors involved in determining what makes one painting better than another.
You have to consider how it will affect the color of your space, whether it can be used inside or outside, and how long it will last before needing to be redone.
In this guide on finding the best concrete floor paint ideas, we'll help you through some of the most important factors when choosing an appropriate material to turn your bland concrete floors into unique and beautiful works of art!
If you have concrete floors in your home, you may be looking to change the look of them without the expense of replacing them with another type of perfect flooring material, such as hardwood or carpeting.
You can do this through the use of concrete floor paint, which comes in many colors and styles to help you match the new look to your existing decor and preference. Keep reading for concrete floor paint ideas that will work best in your home or business space.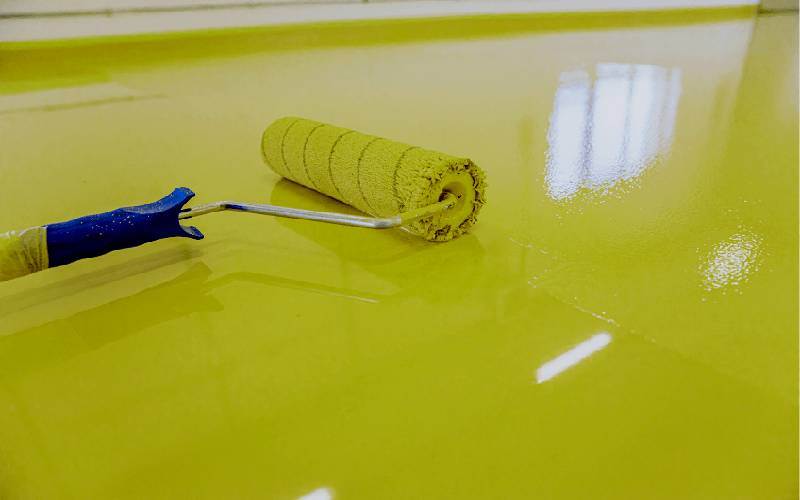 How To Prepare
Before you can get started on painting your concrete floors, you need to make sure they are clean and free of any debris or dirt. You can do this by sweeping them with a broom and then mopping them with a cleaning solution.
Once they are clean, you will need to etch the surface of the concrete with a concrete etching solution. This will help the paint adhere better to the floor. After the floor is etched, you can then start painting!
How To Choose A Paint For Concrete Floors
There are a few things you'll want to consider when choosing paint for your concrete floors. The first is the type of flooring you have. If you have a smooth floor, you'll want to use paint that's designed for that surface. If your floor is textured, you'll want to use paint that can fill in those imperfections.
You'll also want to consider the amount of traffic your floor gets. If it's a high-traffic area, you'll want to choose a paint that's durable and can withstand a lot of wear and tear.
You'll also want to think about the color of your paint. If you want a bold look, go for a bright color. If you're looking for something more subdued, go for a neutral shade.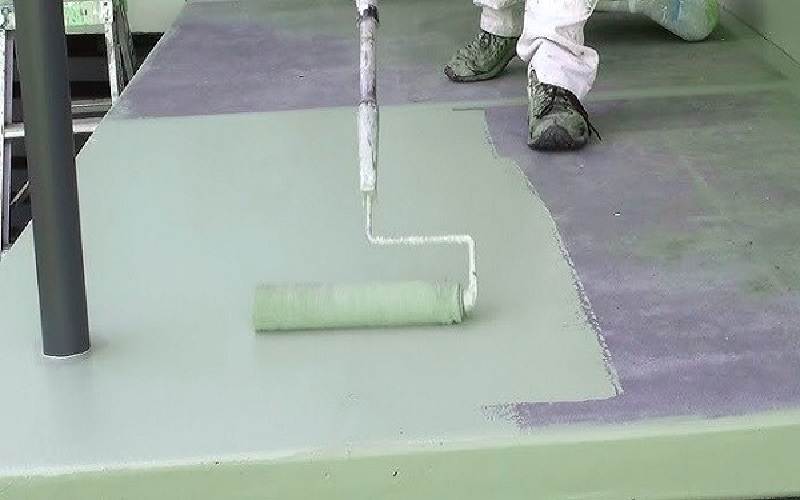 How Much Does It Cost To Paint A Garage
You may be wondering how much it costs to paint a garage. The cost of painting a garage can vary depending on the size of the garage, the type of paint you use, and whether or not you need to primer or seal the concrete first.
On average, it will cost between $200 and $400 to paint a single-car garage and between $300 and $600 to paint a two-car garage. If you need to primer or seal the concrete first, this will add an additional cost of $30 to $50 per gallon.
The Top 4 Options For Painting Garage Floors
If you're looking for an easy way to change the look of your concrete floors, painting them is a great option. But before you pick up a paintbrush, there are a few things you should know. First, concrete floor paint comes in two varieties: latex-based and oil-based. Latex-based paint is less durable but easier to apply, while oil-based paint is more durable but difficult to apply.
Once you've decided on the type of paint you want to use, the next step is choosing a color. If you want a classic look, white or off-white are always safe choices. For something more modern, try black or gray.
The Pros and Cons Of Each Painted Option
painting your concrete floors is a great way to change the look of your space without spending a lot of money. Plus, it's a relatively easy project that you can do yourself. But before you start painting, it's important to understand the pros and cons of each type of paint so that you can choose the best option for your needs.
See Also: Lumber liquidator near me
 Here are the most popular types of concrete floor paint and their pros and cons: 
-Oil-based paint: This type of paint is durable and easy to clean, but it can be difficult to apply and has a strong odor.
-Latex paint: Latex paint is easier to apply than oil-based paint and it has little to no odor. However, it may not be as durable as oil-based paint and some people report experiencing allergic reactions to latex paint.
With all of these options available, the decision will depend on what you want out of your floor finish. If you need a long-lasting finish that requires minimal maintenance then an oil-based paint may be right for you. If ease of application or low odor is important then latex paints may work better for you. Either way, there are plenty of excellent options available!