Are you tired of your old décor and looking to spruce up your house, but the thought of painting your home gives you goosebumps? We've got the perfect solution: coastal wallpaper designs are perfect for renovating your house without the need to bust out your paint roller.
Wallpaper isn't messy and comes in numerous designs, allowing you to go as wild as you want. And the best part is you can do the installation yourself, which has the potential to save you loads of money over traditional painting.
Give your house coastal vibes by using the beach and nautical-inspired wallpaper in your home. You can enhance the décor by using pieces inspired by the beach, such as shells or paintings of sailboats. Coastal wallpaper design brings an array of breezy, sleek, and luxurious colors.
With these coastal wallpapers and a little creativity, you'll feel like you are on vacation while relaxing in your sitting room.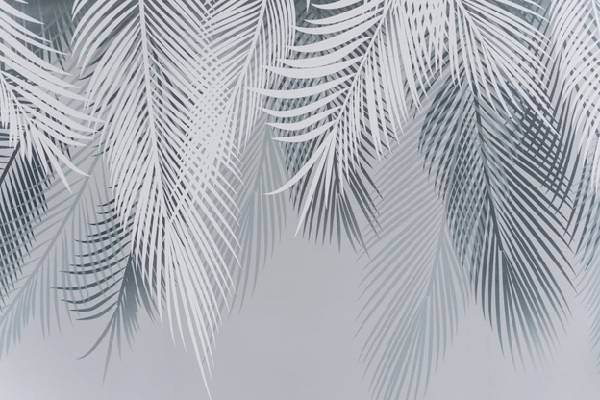 How to Install Wallpaper
If you are not a DIY person, you can hire wallpaper installation experts at a cost. But if you are a hands-on person, follow these instructions to install wallpaper in your house.
Items needed
Wallpaper
Primer
Sandpaper
Knife
Measuring tape
Level
Clean cloth
Wallpaper tray
Instructions
Prep your walls by removing all the nails or hooks, scraping off any unwanted materials on the wall, and covering the sockets with masking tape. And above all, turn off the electricity in your house as you will need water to activate the glue. If there was wallpaper previously, use sandpaper to clean the wall.
Apply primer to make it easy for the wallpaper to stick.
Measure your walls to determine the length of wallpaper you need. Then spread your wallpaper on a flat surface, measure and mark the parts where you need to cut, and then cut your first strip.
Paste or stick your first strip on the area you marked on the wall. Place it gently against the top seam and smooth it down to prevent creases. You are advised to leave about two inches hanging at the top and bottom.
Repeat the process until all of the walls are covered.
Walls and corners are tricky to cover with wallpaper, but you can do it. For instance, if you've laid out your strip and it's lined up with the corner, you can make a small incision to make it easy to fold the paper. The same applies to the bottom part.
Cut the excess paper at the edges using a knife or scissors.
Here are some mistakes you are bound to make when installing wallpaper and how to fix them:
After pasting or sticking the wallpaper, you might notice some trapped bubbles. You can easily fix them by cutting the area with a knife to remove the bubble and using a glue injector to place glue beneath and press down. Then clean off excess adhesive with a microfiber cloth.
Edges peeling off are usually due to rough surfaces; you can lift the wallpaper, use sandpaper to smooth the area, apply primer, and stick it back.
A curled seam is often noticed with the paste-it method. You can use warm water to dampen the area, lift the wallpaper, apply more glue, and then apply pressure for it to stick.
Why Use Coastal Wallpapers to Renovate Your House?
Super-quality wallpapers are more expensive than paint, but you can still find some within your budget. The reason many people opt for a wallpaper renovation instead of paint is because of the following:
They are available in various designs, patterns, and surface finishes.
They are not messy to install and do not smell, unlike paint, which is super messy and makes your house smell for a couple of days or weeks.
Wallpaper installation is easy, fast, and saves you money as you can do it yourself.
Quality wallpapers, such as vinyl, can last more than 15 years.
You can use several methods to attach the wallpapers; some only require you to peel and stick, unlike traditional pasting.
Unlike paint, which can require you to apply several coats to hide the previous paint color, with wallpaper, you just have to prime and paste or peel and stick. Wallpaper is eco-friendly as it is made from natural materials, and the adhesives used for attaching it don't have harmful chemicals. Some types of wallpapers are washable.
Coastal Wallpaper Designs to Inspire Your Renovation
Wallpapers are trending in interior design because of their availability, numerous designs and themes, and ease of use. And now that you know how to install the wallpaper and its benefits, choose some coastal designs to give your home breezy vibes.
Living Room
Apart from your bedroom, the living room is where you spend most of your awake hours and receive visitors. Therefore, you want a calming and relaxing wallpaper color. You also should ensure that it enhances your home's overall aesthetics. And don't forget to make sure that it marries well with the existing décor.
Give your living room breezy and sunny vibes with these wallpaper designs.
White modern wallpaper design
Crisp white wallpaper like beach sand will give your living room a modern yet coastal farmhouse outlook. Install white wallpaper on all walls of your living room, and to enhance the coastal appeal, you can add some blue and jute to the rugs or throw pillows. The combination of white and blue gives coastal vibes.
Blue palm leaves wallpaper design
Palm trees give you beachy vibes. Transform your living room wall with a palm-leaf wallpaper design. Capri blue leaves are reminiscent of the ocean, and you can enhance the look by using throw pillows with blue accents. Don't install it on all sides of your room as it could be too busy; have some walls retain the crisp, white look. To make it even better, complete the living décor with a vintage-style chandelier to give it a warm and cozy appeal.
This is an awesome style of wallpaper to use in a home office, especially for architects and designers. This wallpaper is inspirational as it gives you a view of the coastal village hut designs. Thus, stimulating your creative juices.
Kitchen
The kitchen is where all the magic happens; you will want to use an inspirational and fun beachy wallpaper design. Some of the coastal wallpaper designs that would do well in a kitchen include:
Green palm trees wallpaper design
Green is a great color for any kitchen, and the best part is you can pair green wallpaper with complementary shades of green on other surfaces, including the walls, cabinets, and kitchen island. For the walls, you can use emerald or forest green palm tree wallpapers. And for the countertops, you can opt for a marble or white quartz look.
You can also choose a texture with a seaside vibe
This can be a wallpaper featuring images of boats, beach huts, or coral. You can choose several samples and hang them up in your kitchen to see which one works best. The right design can give you the feeling of living in a coastal town, even if you live in the desert. Make sure that your kitchen gets plenty of light and fresh air to complete the look.
Master Bedroom
Give your bedroom a beachy vibe by using any of these wallpapers. To make the most out of it, you should install it on one accent wall, preferably behind your headboard.
This coastal-inspired wallpaper is easy to apply and does not leave any residue. It has a blue crab damask print that goes well with crisp white walls, making your space airy and calming.
You can also use a shell wallpaper, wave wallpaper, or a traditional grasscloth York wallpaper design.
Kid's Room
When decorating your kid's room, ensure the wallpaper is playful and fun to look at. It's best to have your child present when choosing the design. These are some of the best wallpapers to use when renovating your child's bedroom.
This is made of removable vinyl and is perfect for your child's bedroom. You can also use it in their bathroom, as it's waterproof. Its 3D wallpaper design gives you a lifelike image of plants, sea turtles, and jellyfish.
This is the best for the bedroom and bathroom. It educates the kids on different sea creatures. The wallpaper is made of high-quality vinyl and PVC materials that are kid-friendly and waterproof. And they are long-lasting as they don't fade quickly. You can stick it on the walls or ceiling. Its glow-in-the-dark feature makes the room beautiful at night.
Playroom
You can make your kid's playroom fun by organizing all their toys and using the correct type of wallpaper. When going for a coastal design, it's best to use patterned, floral, sea plant, or sea animal designs. These trigger their learning. The best coastal wallpapers to renovate the playroom include:
This wallpaper can be used in their bedroom, playroom, or bathroom. It is a PVC wallpaper that gives the sea plants and animals a lifelike look. It makes the playroom appear charming, and the décor will make them happy.
Bathroom
You should have a wallpaper design about bathing, and what better way than having swimmers on a beach or kids swimming? Some wallpaper designs to try include:
This is the cutest wallpaper design; you can apply it on one side of your bathroom, especially near your bathtub. The installation direction is purely a personal preference.
You can also use blue octopus wallpaper.
Final Thoughts
With wallpaper, you can achieve any theme you want as there are many designs and styles to choose from. Give your house a coastal vibe with these coastal-inspired wallpaper designs. And the best part is, unlike paint, you can self-install the wallpapers.
Will this article include links or images of some of the wallpapers mentioned? It's difficult to envision what some of these wallpapers look like.