With the current situation, more and more people are working from home. If you're one of them, you're probably looking for ways to make your inexpensive home office more comfortable and functional. But convenience and functionality don't have to come at a high price.
In fact, there are plenty of ways to create a great home office on a budget. From simple organization hacks to furniture finds, here are the top 10 inexpensive home office ideas that will help you get the job done without breaking the bank.
10 Inexpensive Home Office Ideas
Add your own diy twist
Creating a great home office space doesn't have to cost a fortune. In fact, there are plenty of inexpensive and easy ways to get everything you need without breaking the bank.
For example, decorate with items that reflect your personality and style. Get creative by adding unique personal touches or incorporating natural elements into your workspace.
You can also save money by repurposing things you already have in your home – whether it's old furniture, empty shelves, or even scraps of fabric! And don't forget about accessories – find stylish but affordable solutions that will help you achieve the look and feel you're after.
Last but not least, make sure to take advantage of any discounts or offers available on specific office gear or supplies – this way you'll be able to afford all the extras while still looking professional and organized!
Buy pre-loved or discounted items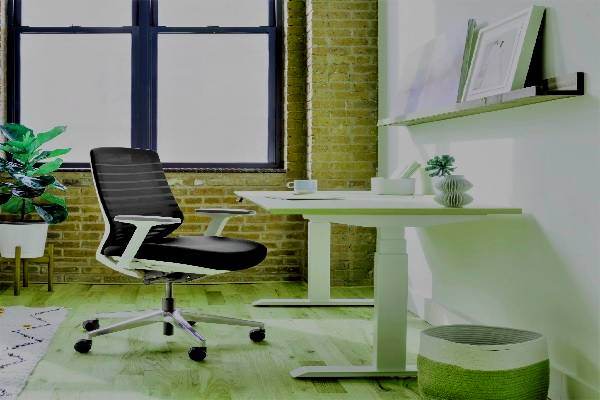 Buying pre-loved office furniture is a great way to save money and still get quality items. Check out garden sales, antique stores, and second-hand shops for inexpensive office furniture. You can also find some great deals on websites like Craigslist and Freecycle.
When it comes to inexpensive home office furniture, you don't need to focus too much on the style as functionality is more important in this case. However, if you do want something stylish then go for classic pieces like bookshelves or armoires that will look good in any room.
Decorate with inexpensive decor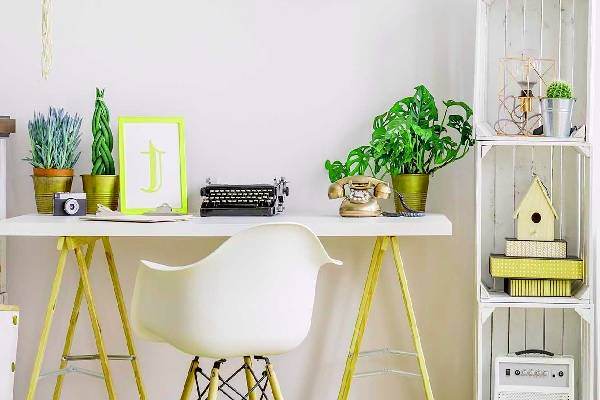 Decorating your inexpensive home office doesn't have to be expensive. In fact, you can use inexpensive home office decor to make the space look stylish and professional.
Some ideas for decor include finding sales at stores like Target or Home Depot, checking out online retailers like Overstock or Wayfair, or DIY projects using things you already have around the house. Be creative and see what inspires you!
Define your work and play zones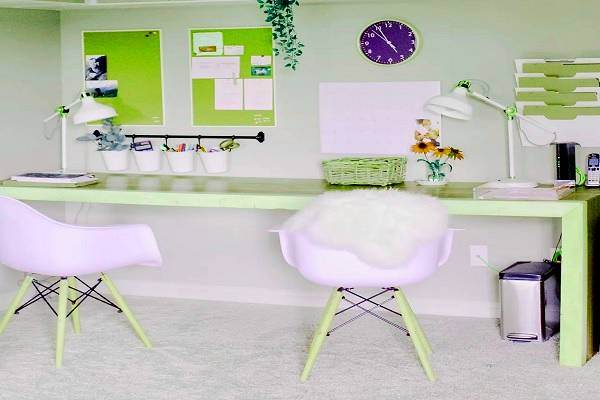 Creating defined work and play zones is an important way to maintain a clear boundary between your home office and the rest of your home. By using furniture and storage in the right way, you can create physical boundaries that will help you stay focused when working.
For example, if you have a bookshelf as part of your inexpensive home office decor, use it to divide the space between your desk and living room sofa. This will help keep work from spilling into your personal life – something that can be frustrating and distracting at best!
Don't panic when space is tight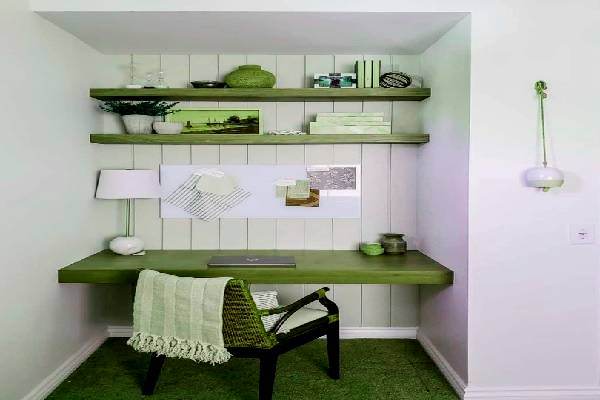 When it comes to decorating small spaces, don't panic. Utilize the space you have and get creative with storage solutions. Look for furniture that serves more than one purpose or utilize your walls to create extra storage or display space.
If possible, try to use natural light and make sure all the furniture is comfortable enough so you can actually spend time in the room!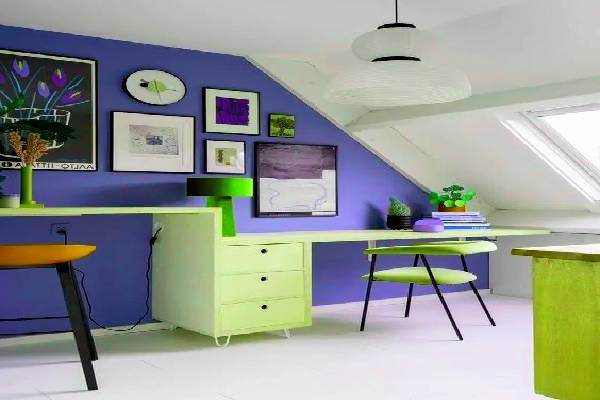 Creating an office in your attic is a great way to use up extra space and get more done. It can be a bit of work to set it up, but the final result will be worth it.
There are many ways you can save money on office decorating – like using insulation and soundproofing yourself. Once everything is ready, you can start filling your new office with personal belongings and favorite pieces of art!
Optimize your office chair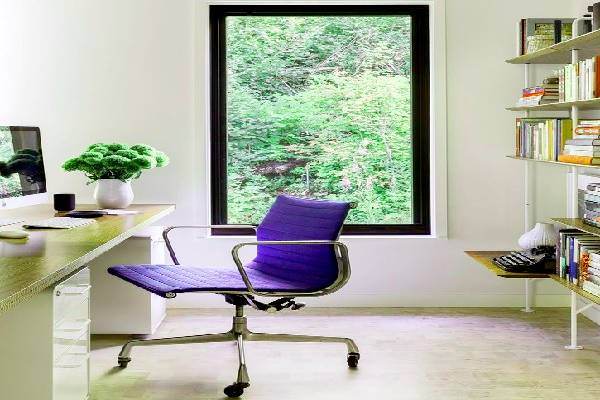 It goes without saying that you spend a lot of time in your office chair. So it's important to make sure it's comfortable and supports your back well.
One way to do this is by looking for an ergonomic chair with good back support and adjustable height. You can also add a cushion or support pillow if the seat isn't giving you enough comfort. And, last but not least, make sure your feet are flat on the ground at all times!
Outsource your office decor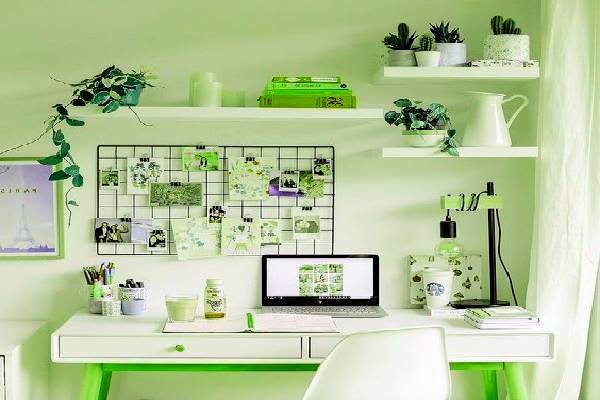 Outsourcing office decor can be a great way to save money and update your space without having to spend a lot of time or money. There are many online companies that offer this service, so it's important to find one that fits your budget.
You can also ask family or friends for help in finding the right office furniture and decor. Once you have outsourced everything, make sure to keep everything updated regularly with the latest branding ideas.
Repurpose office furniture and decor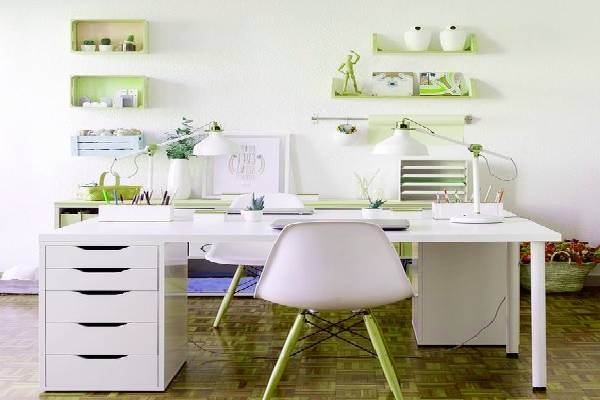 Creating a workspace that is both efficient and comfortable doesn't have to cost a fortune. In fact, you can get creative with what you already have by repurposing office furniture or decor. For example, use an old desk from home as your laptop work space instead of buying an expensive new one.
Or convert an entire room into your inexpensive home office with the help of cheap or free decorating ideas!
Of course, it's always good to invest in quality office supplies once in a while – but don't feel obliged to break the bank every time something needs fixing or upgrading.
There are plenty of cheaper alternatives available second-hand or at discounted stores. And remember: no matter how busy you are, never forget your home office space! It's the perfect place to unwind and focus on tedious tasks without interruption.
Scale back your office desk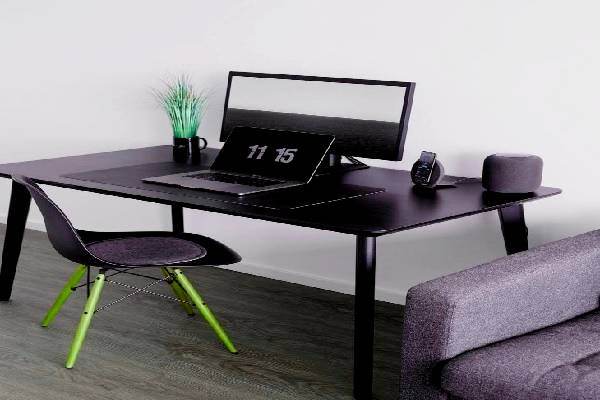 Moving your office desk to home can help you declutter and free up space in your inexpensive home office. Not only will this make the workspace feel more spacious, but it will also reduce the amount of clutter on file drawers and other parts of the desk.
A small desk is easy to find at most furniture stores or online retailers – just be sure to measure how much space you actually need before making a purchase!
What are the best inexpensive home office ideas?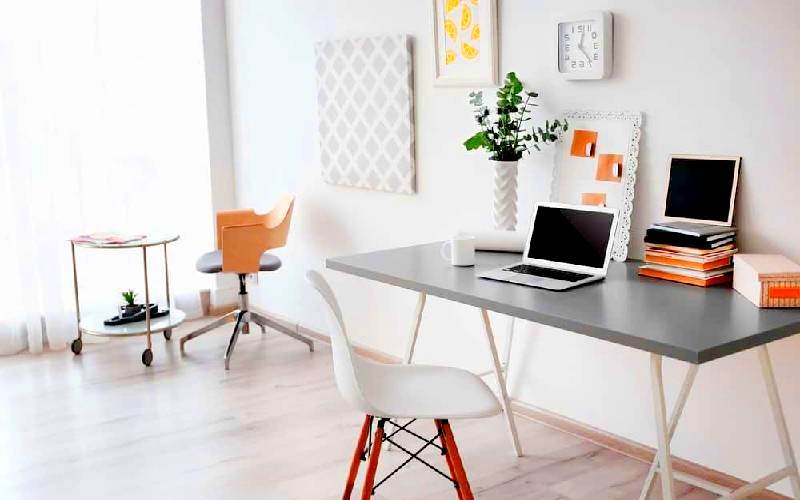 There are plenty of ways to save on your inexpensive home office without sacrificing style or functionality. Here are a few ideas:
1. Get creative and think outside the box
One of the best ways to save money is by being creative with your space. For example, you can try installing a wall mounted desk or using an ARDWOLF desk. Or, if you're feeling really creative, you can upcycle some old furniture pieces into a stylish and functional office setup.
2. Shop around for deals
Another great way to save money is by shopping around for deals on office furniture and accessories. You can often find great deals online or in clearance sections in stores.
3. Transition your bedroom into an office
If you have limited space in your home, consider transitioning your bedroom into a home office. This can be done by buying new furniture specifically for an office setup or by dividing up your room into multiple working zones.
4. Use multipurpose furniture
Another way to save space (and money) in your inexpensive home office is by using multipurpose furniture. For example, you can buy a desk that doubles as a storage unit or a chair that converts into a makeshift bed.
5. Get organized
finally, one of the best ways
How can I make an inexpensive home office?
There are a few ways that you can make your home office inexpensively.
One of the best and easiest ways to make your home office affordable is by using recycled materials. You can use old boxes for storage, or even an old dresser that you don't need anymore. This is a great way to save money and be eco-friendly at the same time!
Another option is to use Ikea furniture. Ikea has a wide range of affordable furniture that would be perfect for a inexpensive home office. You could also look for storage units, or even an old dresser on eBay.
If you want a more luxe feel, you can also get a writing desk from IKEA or search for designer desks on eBay. However, this might not be the most cost-effective option.
Utilize natural light as much as possible to reduce energy costs and increase productivity. This will help you to save money on your energy bill and make your home office more comfortable to work in.
What types of desks do you recommend and why?
There are many different types of desks that you can choose from, and the type of desk you select will ultimately depend on your personal needs and preferences. However, some great desk options for a home office include: L shaped desks, stackable desks, corner tables with storage, and combo desks.
When selecting a desk for your inexpensive home office, it's important to make sure that the size of the desk is big enough to accommodate all of your equipment and furniture.
You don't want to be cramped up in a small space when you're trying to work! Additionally, you'll want to make sure that everything is easily accessible so that you can remain productive throughout the day.
How do I maximize space in a small home office?
If you're working with a small space, here are some ideas to help you make the most of it:
Use an Ikea Lack table as your desk. You can save space by stacking bookshelves on top of it to create a mini library.
Hang shelves or baskets from the ceiling using hooks. This is a great way to store important papers and files without taking up valuable floor space.
Create a small study area by painting white trim onto two short pieces of wall studs. Then, hang pictures and decorate as you please. This creates the illusion of a separate room without the need for extra furniture.
Install retractable screens in doorways or windows. This allows you to create a separate working space during warm weather months without sacrificing your view.